Dr. Robert Gallucci

Chairman of the Executive Advisory Board for Nuclear Policy
Notably, Dr. Gallucci was a former U.S. Ambassador-at-Large and Special Envoy for the U.S. Department of State, also the Chief U.S. negotiator during the North Korean nuclear crisis of 1994 and served as Assistant Secretary of State for Political Military Affairs and as Deputy Executive Chairman of the UN Special Commission following the first Gulf War. Upon leaving public service, Ambassador Gallucci served as Dean of Georgetown University's Edmund A. Walsh School of Foreign Service for 13 years, where he now serves as Distinguished Professor in the Practice of Diplomacy. Robert Gallucci was named president of the John D. and Catherine T. MacArthur Foundation in 2009.
Dr. Gallucci started his career at the Arms Control and Disarmament Agency and soon after became a division chief in the Department of State's Bureau of Intelligence and Research. He then became a member of the Secretary's policy planning staff and then served as an office director in both the Bureau of Near Eastern and South Asian Affairs and in the Bureau of Political-Military Affairs. Dr. Gallucci served as the deputy director general of the Multinational Force and Observers, the Sinai peacekeeping force headquartered in Rome. Soon after he joined the faculty of the National War College as a Professor and eventually appointed as the deputy executive chairman of the United Nations Special Commission (UNSCOM) overseeing the disarmament of Iraq. Dr. Gallucci returned back to Washington D.C. to join the Office of the Deputy Secretary as the senior coordinator responsible for nonproliferation and nuclear safety initiatives in the former Soviet Union.
Dr. Gallucci attended Stony Brook University for his undergraduate studies, later earning his master's degree and doctorate in politics from Brandeis University. After his post-graduate studies, he taught at Swarthmore College, Paul H. Nitze School of Advanced International Studies at Johns Hopkins University and Georgetown University. He has received fellowships from the Council on Foreign Relations, the International Institute for Strategic Studies, Harvard University, and the Brookings Institution.
Dr. Lassina Zerbo

Chairman of the Executive Advisory Board for Africa
Dr. Lassina
Zerbo is a nuclear science diplomat and a geophysicist focusing on Africa responses to global challenges.
Dr. Zerbo currently serves as a Chairman of the Board of Directors at the Rwanda Atomic Energy Board (RAEB).
RAEB is established to set up nuclear facilities based on the international standards, coordinate research and implementation of the Centre for Nuclear Science and Technology project, among other things. "RAEB will play a significant role in accelerating nuclear development in the key sectors of agriculture, health, electricity generation, pharmaceuticals and biotechnology, industry, environment, geology and mining.
Dr. Zerbo also served as the 3rd Executive Secretary of the CTBTO. Through his efforts the CTBTO is recognized today as the world's centre of excellence for nuclear test-ban verification and a major hub for science diplomacy. Under his leadership, the CTBT global monitoring system has outperformed expectations in the acquisition, management and processing of data. The CTBTO's swift responses to the nuclear tests conducted by the DPRK serve as example. Dr. Zerbo has also nurtured a culture of excellence, transparency and professionalism, which is valued by member-states and staff alike. He advocates relentlessly for the nuclear dialogues to be more inclusive, participatory and diverse. He has launched landmark initiatives to address the intergenerational gap and promote the CTBT including, CTBTO GEM (Group of Eminent persons) and the CTBTO Youth Group. The youth group, counts today over 850 young professionals from 109 countries and the GEM consist of 28 internationally recognized high level figures.
He is also a member of the Munich Security Council Core Group and was a member of the World Economic Forum and Vice-Chair of the Global Agenda Council on Nuclear Security from 2014-2016.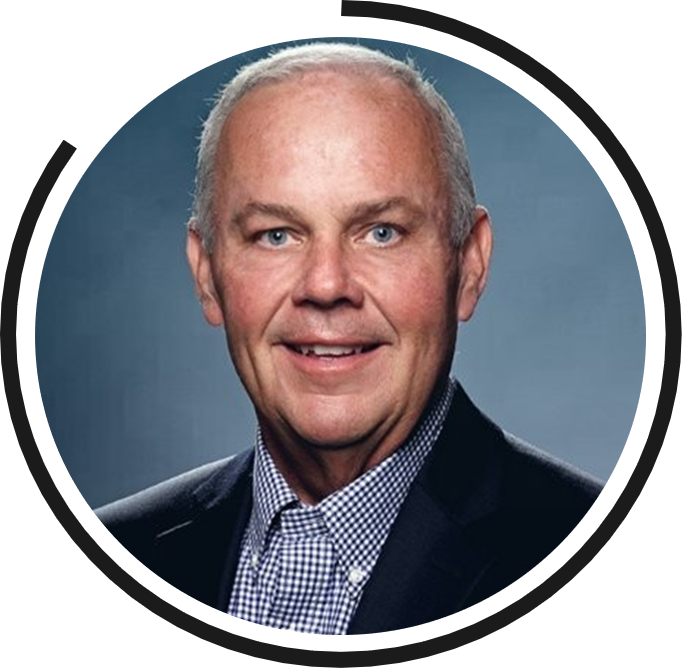 David Huckeba

Chairman of the Executive Advisory Board for USA
Mr. Huckeba began his professional career at United Parcel Service when he was attending college at Emory University. During his thirty-four-year career with UPS he held numerous leadership positions in operations, industrial engineering and in the corporate transportation planning group.
He led the team that developed what is now the tuition assistance program at UPS.  This program allows all employees at UPS to gain tuition free two-year, four-year, and advanced degrees while working.  He also led community internship programs and learning and development programs in Manhattan and Boston.
Since his retirement in 2010, Mr. Huckeba has been a serial entrepreneur.  He has started four transportation focused companies, a restaurant and hospitality company with four restaurant concepts, and a hotel and commercial general contracting company.
Mr. Huckeba attended Emory University, The University of Georgia, and graduated with a BA in Business from DePaul University.